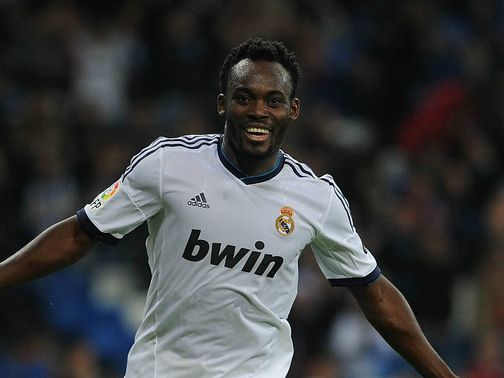 The powerful midfielder was shipped out to the Bernabeu from Stamford Bridge last August, following his recovery from a serious knee injury in 2011/12.
Essien's spell in Spain has also seen him play in both full-back positions, and he was at right-back for the
second leg of the Champions League semi-final against Borussia Dortmund that ended with the German side heading to the final
4-3
on aggregate.
The loan deal allowed Essien to once again team up with Jose Mourinho, who as Chelsea manager at the time had signed the Ghanaian from Lyon in 2005.
While speculation mounts over Mourinho's own future, Essien is keen to re-establish himself at Stamford Bridge and is convinced that his time at Real Madrid has shown that he can perform at the highest level.
"I will return to Chelsea with my head up and try to win my place back.
"I think my loan at Madrid has shown I have still got it at the top level."
Despite winning the second leg of the semi-final 2-0, Real slipped out of the Champions League to deny Essien the chance of appearing in the final of Europe's elite competition for the second time.
Essien collected a runners-up medal for Chelsea in 2008, but reflecting on the defeat to Borussia Dortmund he felt the German side deserved their place at Wembley on 25 May.
"I wanted to play in the Champions League final again, but we were short.
"We had a glimmer of hope in the last 10 minutes, but Dortmund deserve to be where they are. We were only in the semi-final for 10 minutes in the second leg, and also only around five minutes before half-time in the first."